Storm Damage Tree and Branch Removal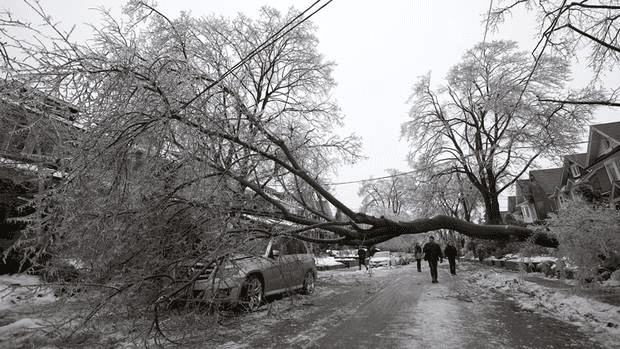 Storm damage tree removal
Damage to a property during severe weather can happen as quick as the change of weather in Lincoln, Nebraska.
Limbs and branches can snap off trees and land on your Lincoln home or cars. Trees can fall on power lines or through your house. High winds and saturated soil conditions can even pull a tree out of the ground. As a homeowner you need tree storm damage clean up quickly and Dudley's Dew-Right can offer that.
Did a recent storm cause tree damage? Make sure you contact us so we can give you a quick estimate and tree removal safely.
Testimonials
My experience with Dudley's Dew Right Tree Service was very good. They were on time and did a very good job trimming my trees. They also did a very good job cleaning up after themselves. I will recommend them to anyone that need to have their trees trimmed or removed.
Schurn B
Was extremely pleased with this company! They may have had a higher bid, but they cleaned up after themselves. They picked up sticks, and all things related to the tree. I had a huge tree in front yard that most people wouldn't touch.
Cheryl H
Their team did a great job, in a short time, and cleaned up well afterward. Thank you!
Janet B.
Dew-Right Tree has been servicing Lincoln and the surrounding area for over 10 years. We continue to get referred to new customers because our services are completed in a timely and professional manner.
Locating the right company to bring your ideas to life is a difficult and daunting task. It can come down to selecting the company that you believe will provide the best services at a fair price.
When hiring a service, you must be able to trust them to perform the work on your property with care and respect to ensure safety as well as provide you with a quality end result.